John Hengst Joins Inovaxe as Regional Sales and Channel Partner Manage
DEERFIELD BEACH, FL — February 2018 — Inovaxe is pleased to announce that it has hired John Hengst as its new Regional Sales and Channel Partner Manager, located in Chicago, IL.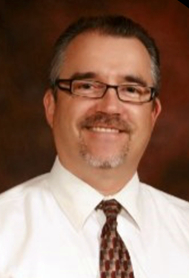 Hengst joins Inovaxe with many years of experience with Panasonic, Assembleon and Fuji. He will work with the company's current sales team and representatives, and expand Inovaxe's sales channel partners.
Margy Khoshnood, Inovaxe's VP of Sales, commented, "John is a respected expert in our industry and brings a new perspective to help us continue to provide the best service to our customers. We are excited to welcome him to our Inovaxe team."
Hengst can be reached at 954-871-5216 or by email at John.hengst@inovaxe.com.
About Inovaxe Corp.
Inovaxe Corporation is focused on delivering innovative production and inventory management solutions to the electronics industry. The Company's product offering includes ambient air Smart and Passive (InoAuto, InoCarts and InoKits) and Moisture Sensitive Device Material Storage Hardware (InoCart MSD), a Supply Chain Management System (InoVision), an inventory/kitting software management tool (InoView), and InoAuto Locator software for locating components.
For more information and a demonstration of Inovaxe products, visit www.inovaxe.com.