Inovaxe to Exhibit Handling and Inventory Control Systems at the SMTA Space Coast Expo & Tech Forum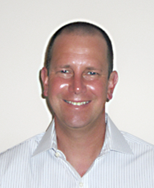 DEERFIELD BEACH, FL — June 2011 — Inovaxe, a world leader and provider of innovative material handling and inventory control systems, is pleased to announce the appointment of Cameron Shaw as Vice President of Marketing. Cameron will report to the company's President, Mike Lupo, and is responsible for all nationwide marketing of the Inovaxe's products and services.
As Inovaxe's Vice President of Marketing, Cameron will formulate account strategies to maintain and grow current accounts. He will develop and maintain relationships with customers' key decision makers and organizational leadership. Additionally, Cameron will provide input on quality, product development, competition, marketing and product positioning planning.
Cameron brings 15 years experience in corporate and entrepreneurial management environments, consulting, and developing strategic partnerships and alliances. His specific areas of expertise include strategic account identification, consultative selling, public speaking, motivational leadership and sales pipeline development.
Shaw joins Inovaxe from Celestica where he held the titled of Director of Sales. He also has held various sales and marketing positions with respected companies including Ketera Technologies, Corbus Inc. and Utilities Analyses, Inc. Cameron holds a Bachelor's Degree from the University of South Carolina.