Inovaxe Holds Grand Opening for New Demo and Training Center, Showcasing Cutting-Edge Material Handling Innovations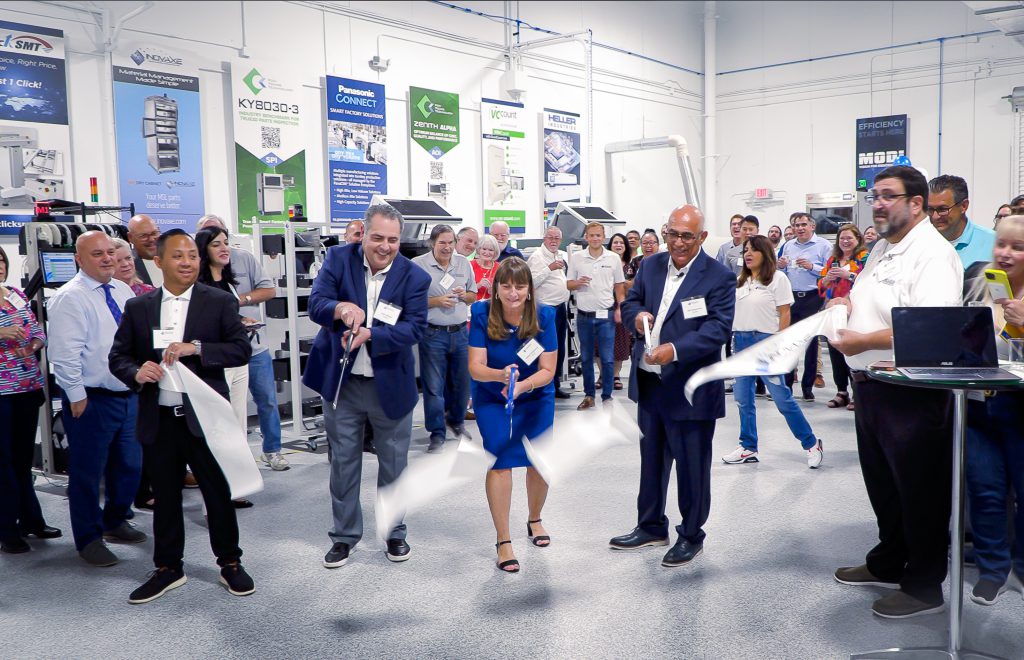 BOCA RATON, FL — May 2023 — Inovaxe, a world leader and provider of innovative material handling and inventory control systems, is delighted to announce that it held the grand opening and ribbon cutting for its new Demo and Training Center on Tuesday, May 23, 2023 in Boca Raton.
Inovaxe hosted valued customers and partners at the state-of-the-art facility dedicated to showcasing cutting-edge material handling innovations. The grand opening event featured an exciting unveiling of Inovaxe's vision for the future of material handling solutions, complemented by a selection of hors d'oeuvres, drinks, refreshments, and dinner.
"This facility represents our commitment to pushing the boundaries of material handling technology and providing our customers with innovative solutions that optimize their SMT manufacturing operations," stated Ben Khoshnood, Inovaxe President.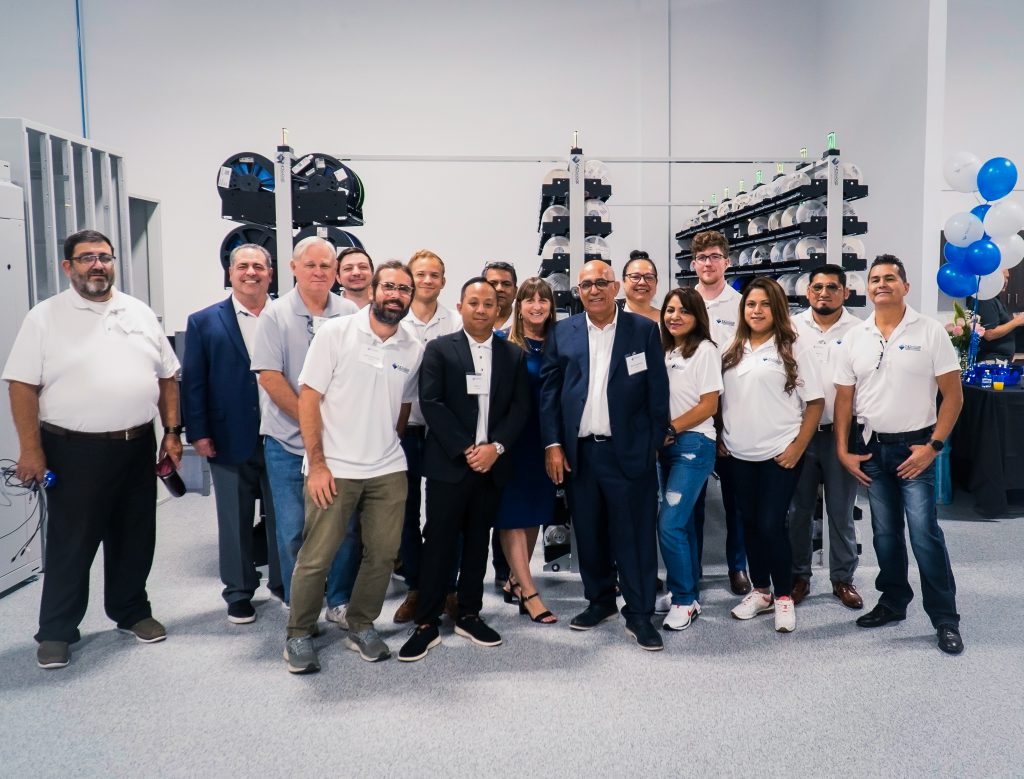 Located just down the road from Inovaxe's existing manufacturing headquarters, the new facility spans over 5,000 sq ft and serves as a dedicated demonstration and training center. Equipped with a fully operational SMT line, the demo center allows Inovaxe to showcase its award-winning Smart Storage Systems in a real production environment. This integration enables customers to witness firsthand how Inovaxe's solutions streamline material handling processes, reducing handling time, eliminating errors and manual data entry, preventing line-down occurrences, and eliminating the black hole of Work in Progress (WIP).
The Demo and Training Center further enhances Inovaxe's ability to provide hands-on training to both new and existing customers. It offers an immersive learning experience, allowing attendees to explore the functionality and benefits of Inovaxe's innovative material handling systems.
"We are committed to empowering our customers with the knowledge and tools they need to optimize their material handling operations," added Khoshnood. "The new Demo and Training Center allows us to deliver comprehensive training programs, equipping our customers with the expertise to maximize the potential of our solutions and enhance their operational efficiency."
The Demo and Training Center will serve as a hub for technological advancements, fostering collaboration, and furthering the development of cutting-edge material handling solutions.
For more information about how Inovaxe's innovative material handling systems and services can improve your inventory accuracy and reduce your labor costs, visit www.inovaxe.com.
About Inovaxe Corp.
Inovaxe Corporation is focused on delivering innovative ultra-lean SMART production and inventory management solutions to the electronics industry.
The Company's product offering includes mobile InoAuto Smart carts (IA series), Smart racks (SR series), and Smart stationary racks (SREX series) to store SMT reels, tubes, trays, cut tape and loose parts. We provide a Smart MSD cabinet (IMSD) for moisture sensitive device storage and a Smart stencil rack storage solution (SRS series).
We offer our InoAuto software for managing smart carts and inventory. For more information and a demonstration of Inovaxe product offerings, visit www.inovaxe.com.