Inovaxe Mobile Smart Carts Help Surf-Tech Increase Efficiency by Saving Time and Cost
Located in Ronkonkoma, NY, in the technology- and industry-rich heart of Suffolk County, Long Island, Surf-Tech Manufacturing Corporation has been providing contract manufacturing services to a range of industries since 1989. The company specializes in SMT and has state-of-the-art automated equipment in-house to perform critical placement of components. President Stephen Eggart said, "We provide solutions to all of our customers' surface mount or through-hole manufacturing needs."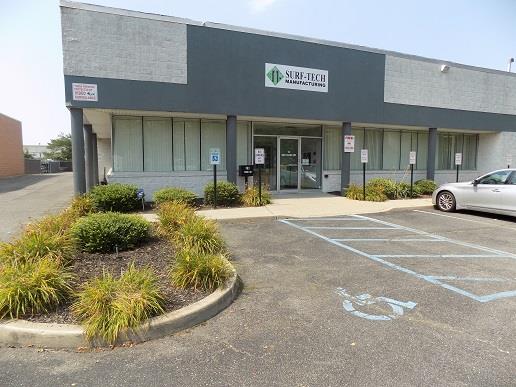 He added, "Surf-Tech specializes in turnkey operations, but we do full consigned material production runs as well. Over the years, we have helped several customers move from consigned to full turnkey, saving them more on their bottom-line costs."
Because of its comprehensive range of full-service capabilities, including all phases of electronic manufacturing and assembly work, Surf-Tech has developed lasting relationships with its customers, many of which have been with the company from the start. "Most of customers have been with us from our beginning or theirs, and we've developed good working relationships with them. Understanding our customers and watching them grow over the years helps us truly understand their needs, which is beneficial for everyone because it allows us to be flexible, cost-efficient and more proactive for their products," said Eggart.

The company serves numerous industries including add-on automobile devices, aircraft lighting, Bluetooth technology communications, boiler room controllers, border security/surveillance cameras, education teaching aids, industrial leak detectors and level sensors, Navy, medical rehabilitation, and power converters/inverters/supplies.

To stay strong and continue its reputation for innovation and quality in the above industries, Surf-Tech partners only with companies with the same drive and forward-thinking strategies. One such partner is Inovaxe Corporation. Surf-Tech purchased six SR Series Mobile Smart Racks, which have been up and running in the NY facility since early 2022.

"We began looking at Inovaxe in 2020 and decided to purchase in 2021. The main purpose was to electronically keep track of where our SMT reels were," said Eggart. "We chose them because they are the industry leader and they work very closely with Hanwha. Since we already use the Hanwha inventory tracking, partnering with Inovaxe made good business sense."
Surf-Tech performs services for most contract manufacturing needs. Its staff works through bill-of-materials, prints, datasheets and other specific requirements to ensure reliable assembly and quality. The company's Quality Assurance department verifies that proper assembly is done through the use of unit testing, visual and automated 3D inspection, and through its ISO 9001 program.

"Few, if any, areas are as important as Quality Assurance in United States manufacturing," commented Eggart. "Our high-quality output frequently is cited by our customers as meeting and exceeding their requirements." Surf-Tech's reputation is based on its quality and, as such, all its inspection personnel are certified to IPC-A-610.

Eggart added that the mobile smart racks help Surf-Tech keep control of its inventory. "In a world where availability of components has become a critical issue of the day, this system has prevented parts from being misplaced and kept our SMT line running more quickly and efficiently," he said.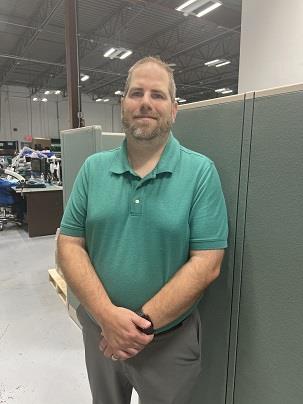 Inovaxe's SR Smart Component Storage Management System is designed for operation on the production line right next to the pick-and-place machines to facilitate efficient feeder replenishment. The mobile smart storage racks store material required for feeder replenishment during a job's run. This allows the reels to be quickly and easily accessed by operators before a feeder has run out, maximizing machine uptime. The racks feature a flexible mix of reel storage, handling 7", 10", 13", and 15" reels of various widths, along with a small work surface to facilitate feeder loading/reloading or reel splicing. Whether a low-volume kit or a high-volume run, Surf-Tech operators can keep material loaded in lineside smart racks ready to go. As soon as a new reel is required for a feeder, it can be lit in seconds and loaded into a new feeder or spliced on to an emptying reel.

Each rack stores 560 7″ reels or 320 13″ reels, lights up to identify the parts required for the kit, features a small footprint and intelligent sensors that detect where reels are placed. Additionally, the mobile racks can be daisy-chained for increased capacity and reels can be retrieved in less than 4 seconds and returned in less than 8 seconds. Flexible and easy to use, the racks reduce kitting time from hours to seconds and are accessible from both sides for even faster use.

Combined with Inovaxe's easy-to-use InoAuto software, these standalone racks help streamline Surf-Tech's SMT operation, reducing line down occurrences and eliminating operator errors. With Inovaxe's various integration options, the racks help close the loop and eliminate the black hole of WIP.

Eggart added that even though the Inovaxe racks are easy to use and maintain, the company's customer service has been wonderful. "Initially, we had to work with Inovaxe to help fully integrate our system with Hanwha's database and our ERP software. The technicians were very helpful in getting this set up," he said. "The installation is a DIY, and we had no issues getting it unloaded or placed on our floor."

Over the years, Surf-Tech has invested in multiple new systems and technologies for its business. This continual investment and forward-looking strategy illustrates the company's dedication to both existing and future customers as well as the ability to exceed customer needs. "We're in the technology business, so we have to stay on the cutting edge as much as we can," added Eggart. "Components are only getting more complicated." Surf-Tech places itself ahead of competition by best understanding the trends of the current – as well as the future – market.

In addition to pick-and-place, Surf-Tech provides the following services:

• Through-Hole Assembly: Surf-Tech has many different lead forming and cutting machines for component prepping and installation per IPC-A-610 requirements. All boards are soldered using any one of the three selective soldering machines onsite. Surf-Tech has full capability for tin/lead or RoHS compliant assembly.

• Box-Build: Surf-Tech has a staff of highly trained operators to complete complex electromechanical assembly needs.

• Materials Management: Using its ERP systems' MRP module, components are timed to arrive together for a complete kit to be forwarded to manufacturing on-time without shortages. All components are pulled in a first-in first-out basis. Each kit is verified and reviewed prior to going to the production floor. Consigned parts may be held separately in the company's stockroom for future use or returned upon completion of the job. Consigned kits go through the same rigorous verification before being sent out to manufacturing. For turnkey services, its personnel have close to six decades of combined experience with strong vendor relationships. Materials are received and verified through incoming inspection to ensure compliance to customer requirements. Customers are notified of obsolete parts and quickly and brokers are only used with clear customer approval.

• Fulfillment: Whether for an online Webstore or subscription-based products, Surf-Tech can complete box, packaging and shipping. It maintains inventory of completed products and ships daily with FedEx, UPS and the USPS through interfaces such as PayPal and Ship Station. Eggart added that with this service, Surf-Tech can support the entire manufacturing/assembly process.

Surf-Tech has a reputation for providing strong, innovative solutions and services. With the help of partners such as Inovaxe Corporation, the company will continue gaining strength and innovation. "Our mobile rack systems help us to be efficient and effective, which, in turn, provides numerous cost and time-savings benefits to our customers," concluded Eggart. We plan to purchase more Inovaxe units as we run out of space and will consider further systems to make a more 'electronic stockroom'."

For more information, contact Stephen Eggart, President, at Surf-Tech Manufacturing Corporation, 28 Colt Court, Ronkonkoma, NY 11779; 631-589-1194; E-mail: seggart@surftechmfg.com; Web site: http://www.surftechmfg.com. To find out more about Inovaxe Corporation's products and technologies, contact the company at 260 S.W. 12th Ave., Deerfield Beach, FL 33442; 954-531-1363; E-mail: info@inovaxe.com; Web site: www.inovaxe.com.