For many years, MODI GmbH has had an outstanding presence in the field of traceability within the electronics industry. With over three decades of experience, the company has established itself as a leading expert in this field and proves to be an unparalleled partner for unparalleled solutions.
Through the implementation of technically innovative solutions, MODI GmbH enables comprehensive traceability of all production processes. The implementation of traceability begins right from the receipt of materials and seamlessly extends throughout the entire manufacturing process to the shipping of finished products. MODI stands out by providing tailored solutions for each stage of the process.
The complete hardware and software development is exclusively carried out in-house, ensuring a high level of flexibility and agility in terms of advancements and customer requirements.
All MODI products are manufactured in Germany and thus adhere to high-quality standards. Hardware and software development take place in-house. Speed without compromising quality is guaranteed.
Innovative system construction combined with the latest software developments represents one of the core competencies of MODI.
As a specialist in traceability, from incoming goods to outgoing goods, MODI offers technologically mature products and solutions. A friendly and competent team in sales and support provides long-term assistance with all questions and issues.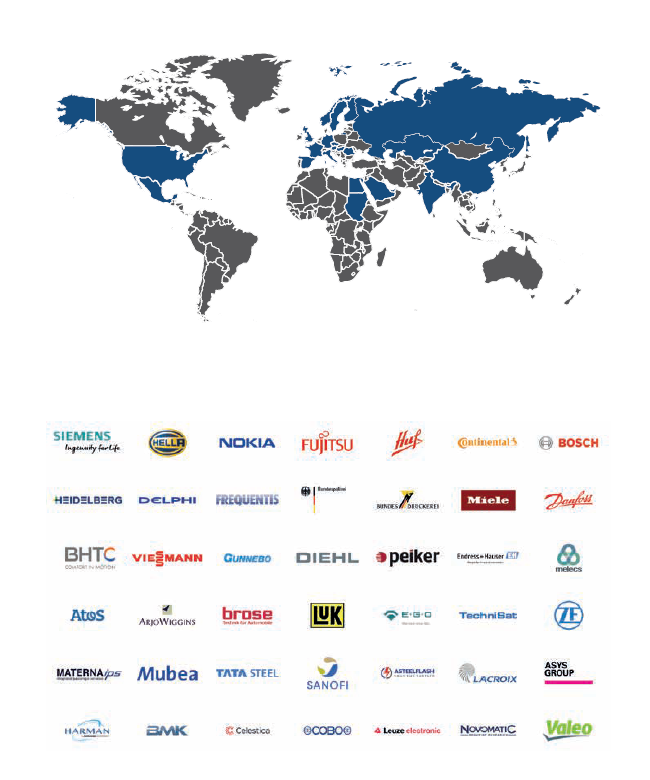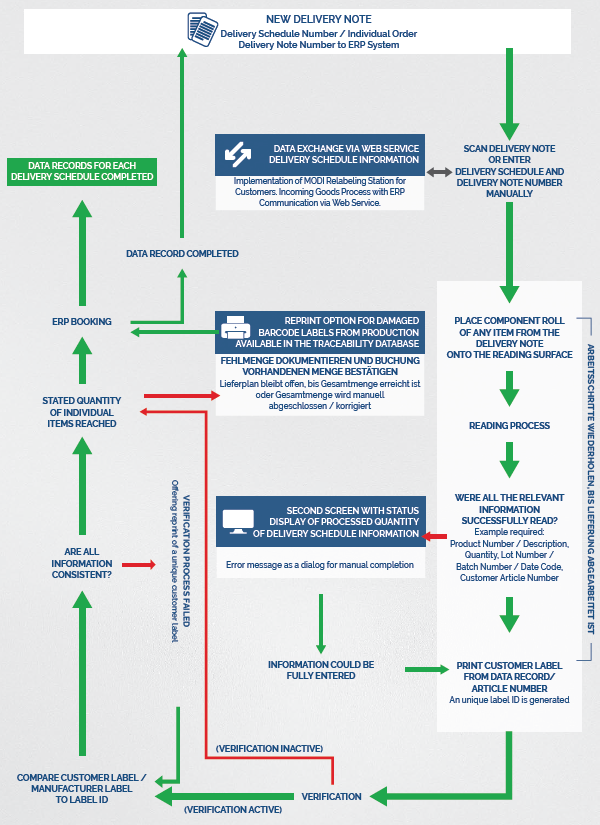 EXAMPLE PROCESS DIAGRAM
WITH ERP INTEGRATION VIA WEB SERVICE
MODI, with its extensive experience, offers a diverse range of standardized incoming goods processes and interfaces for ERP, EMS, LVS, or placement machines.
However, as seen with deployed ERP solutions, many processes in customer use are individually structured. Therefore, for complex processes, a collaborative workshop beforehand is often recommended to define a customer-specific workflow in detail.
This defined workflow can then be directly implemented by MODI in terms of software and integrated into the existing operating software, LABELS. This approach ensures that each customer aligns optimally with their process expectations, allowing the entire incoming goods registration process to be executed with utmost efficiency and accuracy at a single workstation