Mission
Inovaxe's mission is to be recognized as the leading provider of material handling solutions for electronic manufacturing industries.
History
Inovaxe was founded in 2003 by material handling experts with real world experience managing production and inventory in electronics manufacturing environments.
The equipment and related software can be scaled to your size business and its modular designed products allow for additions as your business increases.

Solutions for SMT Material Handling and Accuracy Issues


INOCART
The award winning Inocart is the most innovative advanced lean mobile material handling solution available. The Inocarts are unique storage systems for components based on single package per single location concept. The carts are capable of being located wherever material is needed throughout the production plant. The carts are designed to organize your inventory into a smaller foot print while reducing the material handling costs and number of packages needed per part number.
>>Learn more about INOCART – 24 & 48 cell MSD



Each InoKit-Small carrier unit stores 80 small, 7 inch reels, 8 – 12 mm wide.


InoKit-Large
We also offer an InoKit-Large carrier which is configured to hold a quantity of 22 large, 10 and 13 inch reels, with 20 mm wide spacing, and an InoKit-ExLarge carrier configured to hold a quantity of 10 large, 10 and 13 inch reels, with 50 mm wide spacing. 



InoKit-Mechanical
We also have an InoKit-Mechanical tray unit, with up to five dividers for storing PCB's, trays, or bulk items.
One InoKit rack will hold up to six of the InoKit-Small carrier or InoKit-Mechanical units, or five, if some InoKit-Large or InoKit-Ex-Large units are housed.
InoKit-SMART
The InoKit SMART is now available for 7 inch reels, 8 – 12 mm wide. 
The InoKit Smart carriers come with the InoAuto locator software, a bar code scanner, computer, light pipes, and electronics for automatically detecting part locations. 
Inocarts are available in numerous models: Single bay cart, two bay carts, InoKit carriers, and InoMSD carts. The carts have the ability to accommodate reels, tubes and mechanical parts. The Single bay cart may be configured as a mechanical cart, wire cart, or tube cart in addition to the standard reel configurations. All of the carts offer compact footprint, mobility, part security, easy ability to audit and cycle count components.
Paired with Inovision software the Inocart material handling system is a unique total package. Inovision is Web-enabled and Silverlight-powered software application that uses secure VeriSign SSL encryption to protect your data transmissions. Inovision Basic provides numerous benefits to users that help solve industry issues such as improving inventory accuracy, reducing partial packages, reducing machine setup time, improving WIP visibility/accuracy, managing regulatory compliance (RoHS), reducing part locating time and reducing kitting times. Please, see Inovision offering for more information.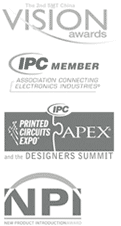 News
FEB 2018 - John Hengst Joins Inovaxe as Regional Sales and Channel Partner ManagerMore>>
JAN 2018 - Inovaxe to Showcase its Intelligent Ultra-Lean Total Material Handling and Storage Solution at SMTA Space Coast ExpoMore>>
JAN 2018 - SMART Storage Systems - Visit Inovaxe in Booth #1725 at APEXMore>>
NOV 2017 - SMART Storage at productronica - Visit Inovaxe in the Panasonic Booth More>>
SEPT 2017 - Inovaxe Presents 'Inventory Control and Modernizing Material Handling' at SMTA Guadalajara More>>
AUG 2017 - Inovaxe Is Making Storage SMARTER - Visit Booth #915 at SMTAI More>>
JAN 2017 - Turn Any Storage Shelves or Racks into Intelligent Storage Locations with the New Inovaxe InoBar More>>
FEB 2016 - Inovaxe Finalizes Rep Agreement with Atlantech More>>